Knee Length Snap Skirt with Pocket and Vintage Plane Trim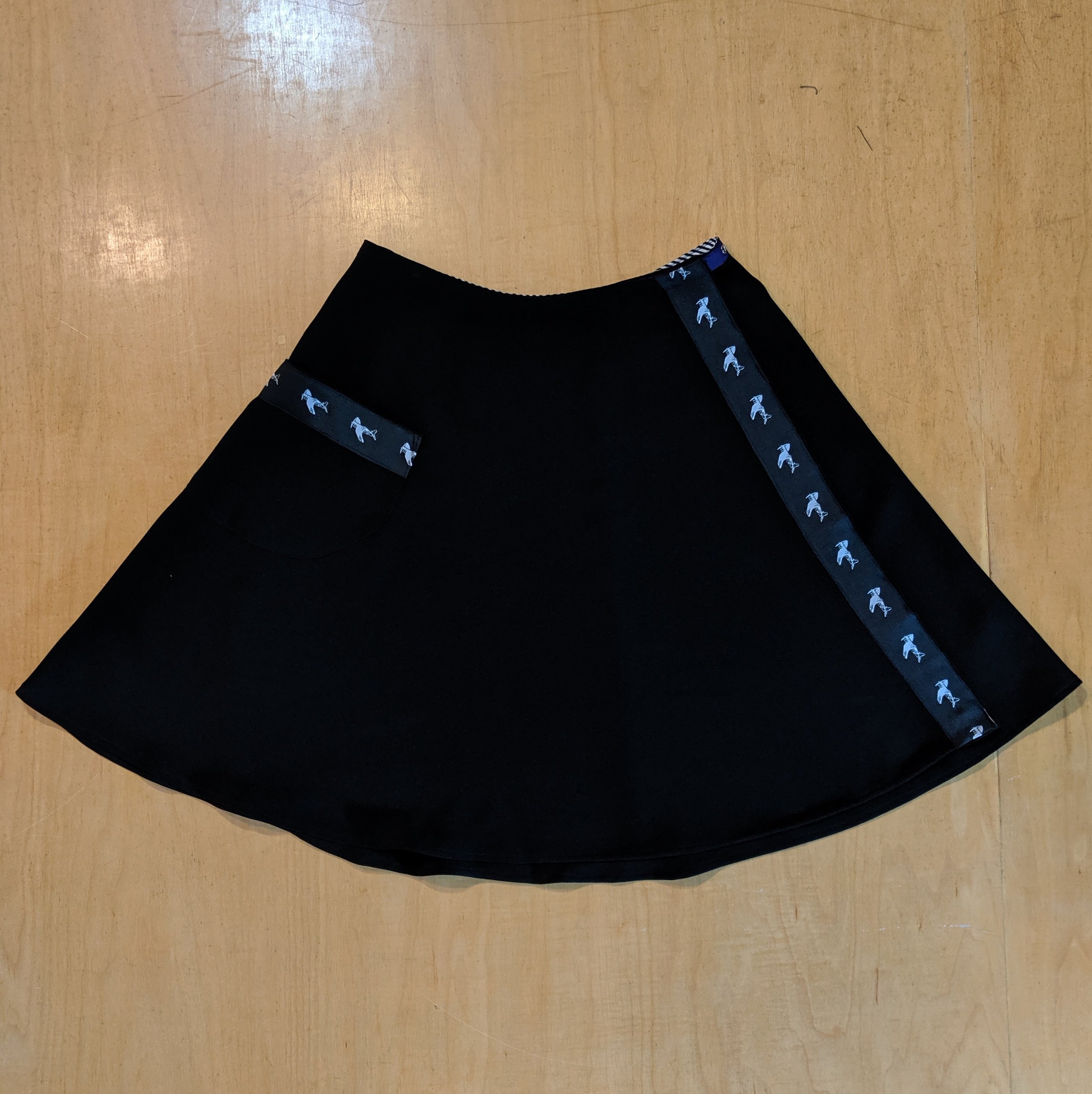 Knee Length Snap Skirt with Pocket and Vintage Plane Trim
This snap skirt features purple snap tape, single large pocket on the right side, cotton/rayon twill and vintage trim with antique planes.
Machine washable!!
Our SnapSkirts are adjustable wrap skirts but unlike other more traditional wrap skirts we use a stable snap element to secure the waistband and eliminate the need for constant readjustments while being worn. Wrap skirts are wonderful for their versatility but without a stable closure they often bunch up or start looking sloppy throughout the day. Not with a SnapSkirt! Once you secure it closed it stays put all day long. Also a SnapSkirt doesn't look like a wrap skirt. There is no sash so no need to figure out where in the world to tie the knot (or, dear god, the bow)!!
Great for fluctuating waistlines our SnapSkirts easily accommodate for both changes in weight and changes in style. Snap it high for a nipped in silhouette or low for more casual, bohemian look. Perfect for pregnancy the SnapSkirt can grow with you through the second trimester easily snapping beneath your belly and then transitioning back after giving birth.
Knee Length: 21"
O/S (2-12 or 25-32" waist)
If we do not have the SnapSkirt available online in your size email us! We may have enough fabric on hand to make you one! Turnaround time is usually 2 weeks.
Our SnapSkirts are each made by hand in our Brooklyn studio. Slow fashion, minimal waste and livable wages are standards that we strive to adhere to with each piece of clothing we create.